At present, vacuum cleaners include industrial vacuum cleaners, commercial vacuum cleaners, and household vacuum cleaners, all of which use vacuum pump exhaust methods to collect waste into dust buckets. The differences between industrial vacuum cleaners and industrial and civilian vacuum cleaners have the following aspects:
(1) The structure is different
The vacuum cleaner mainly includes a driving force part, a filter part, a dust bucket, a support frame and spare parts.
a) Part of the driving force:
Today, the vast majority of industrial vacuum cleaners choose 380V commercial electricity to power. Strong driving force. 30 high-power dual-cylinder industrial vacuum cleaners can... keep working and are built to last. Commercial and civilian vacuum cleaners basically use 220V civilian electricity and cannot work for a long time, which brings inconvenience to industrial production.
b) filter part
The filter part selects special materials such as anti-static, heat resistance and corrosion resistance to meet the special requirements of industrial production. The air pump MS1306ZB adds a cyclone (solid-liquid separation equipment) to improve the actual effect of filtration for everyone who must liquid filter. The filtering effect of commercial and household vacuum cleaners is too different.
c) Dust bucket
The dust buckets of industrial vacuum cleaners are generally too large, and commercial and household vacuum cleaners are much smaller. Considering a lot of industrial waste extensively, it is convenient to move and dispose of dust buckets in the design of industrial vacuum cleaners, or equip different dust buckets according to different conditions to deal with the recycling of industrial production wastes.
The most common is the external device, which can not only increase the volume but also separate the waste of different materials. The vacuum cleaner MS2003B can handle the special requirements of some fields. The external device has different specifications and models such as 100L, 200L, 400L, etc., to meet the different requirements of different customers.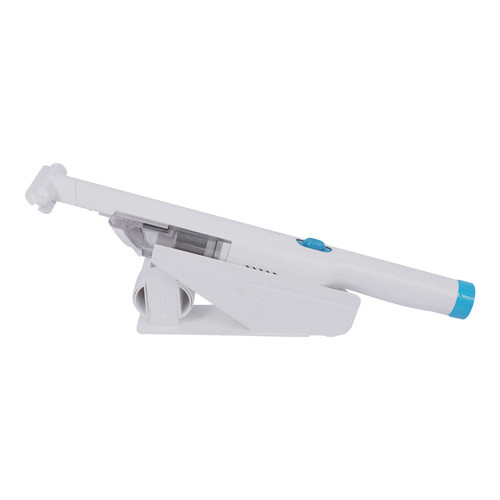 Suzhou Royal cleanland Electric Co., Ltd. was established in June 2016. It is a professional 
China strong suction stick vacuum cleaners manufacturers
 specializing in 
wholesale strong suction stick vacuum cleaners
. The factory is located in Linhu Town, Wuzhong District, Suzhou City, which is located in the beautiful Taihu Lake. It covers an area of 9000 square meters and has 150 employees, including 30 engineering technicians and management personnel. As a famous 
OEM high suction bagless cyclone vacuum cleaners factory
 in China, the company adheres to the core values of "integrity, unity, enterprising, innovation and dedication", adheres to the service tenet of "users are God, quality and reputation is life", and produces high-quality products with excellent quality to meet the needs of customers. Suzhou Royal cleanland Electric Co., Ltd. is willing to cooperate with you hand in hand to create brilliant tomorrow!