When choosing a DC vacuum cleaner, consider the following factors:
Suction power: Choose a vacuum cleaner with adequate suction power for your cleaning needs.
Dustbin capacity: Consider the size of the dustbin and how often you'll need to empty it.
Filter quality: Look for a vacuum cleaner with a high-quality HEPA filter if you have allergies or sensitivities to dust and other particles.
Attachments: Consider the types of attachments that come with the vacuum cleaner, such as crevice tools, brushes, and upholstery tools, and whether they will meet your cleaning needs.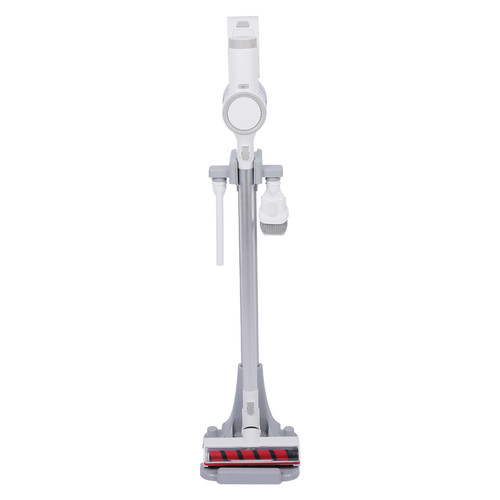 Noise level: Check the decibel level of the vacuum cleaner and choose one that is not too loud.
Cord length: Consider the length of the cord and whether it will be long enough for the areas you need to clean.
Weight and maneuverability: Choose a vacuum cleaner that is lightweight and easy to maneuver, especially if you have a lot of stairs or furniture to clean around.
Price: Choose a vacuum cleaner that fits your budget, but don't compromise on quality.
Brand reputation: Consider the reputation of the brand and read reviews from other customers to get a sense of the product's reliability and performance.