Yes, stick vacuum cleaners often come with a range of special features and attachments that can help you clean your floors and other surfaces more effectively. Here are some of the most common ones:
Motorized Brush Roll: Many stick vacuums come with a motorized brush roll that helps to loosen and remove dirt and debris from carpets and other surfaces.
Crevice Tool: A crevice tool is a narrow attachment that allows you to clean tight spaces, such as between sofa cushions or in the corners of rooms.
Dusting Brush: A dusting brush is a soft-bristled attachment that is perfect for dusting delicate surfaces, such as lampshades, curtains, and bookshelves.
Upholstery Tool: An upholstery tool is a wide attachment that is ideal for cleaning upholstery, such as sofas, chairs, and mattresses.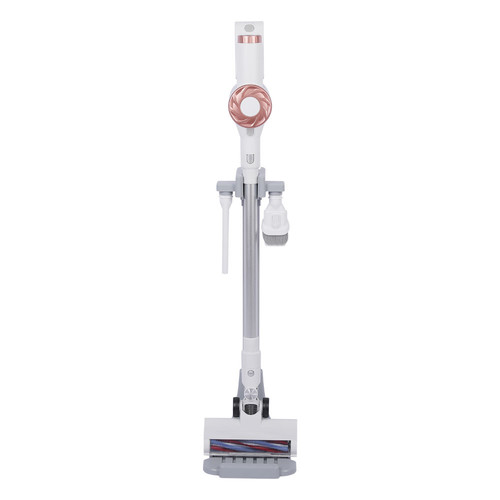 Extension Wand: An extension wand allows you to reach high places, such as ceilings and tops of bookshelves, without having to strain or use a ladder.
Pet Hair Tool: If you have pets, you may want to look for a stick vacuum that comes with a pet hair tool, which is specially designed to remove pet hair from carpets and upholstery.
LED lights: Some stick vacuums come with LED lights on the nozzle or handle, which can help you see dirt and debris in dimly lit areas or under furniture.
HEPA filter: Some stick vacuums have HEPA filters, which can trap tiny particles like dust mites, pollen, and pet dander, making them a good choice for people with allergies or asthma.